March Newsletter
March Feature:
Southwark and Lewisham Women's Service
We are proud to announce that we are one of the women's charities that Big Give has selected to take part in their match fund!
From the 8th till the 15th of March, the Southwark and Lewisham Women's Service is going to be part of Big Give's Women's and Girls match fund campaign for International Women's Day!
Every donation is doubled. That means your donation will have DOUBLE the impact! For every £1 raised up to the total of £10,000 the National Lottery will double it.
Keep an eye out on our social media platforms (WomensHubPecan on Facebook, Instagram and Twitter) and Pecan's platform (Pecan121a on Facebook,Instagram and Twitter) for updates.
Save the date and remember to Donate! 
Southwark Foodbank
An interesting donation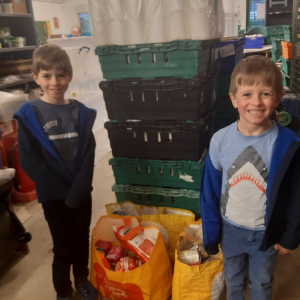 Have you ever asked your family and friends to donate to your local foodbank instead of getting you a birthday present? Well 8-year-old Finlay has!
We received a heart-warming on the 14th of February from a proud dad telling us that fro his 8th birthday, his son decided that he wanted his friends and family to make a donation to our Foodbank
On Friday the 18th of February, Finlay (left) and his brother James (right) braved storm Eunice to come and hand deliver their very special donation to our Foodbank.
Is this something you would consider?
Thank you Finlay!
Warehouse volunteers
We are looking for more volunteers to join our team in the warehouse, helping sort and pack food and keep the warehouse running smoothly. If you can give a few hours a week to support, get in touch!
Peckham Pantry
A visit from the councillor
Last month, councillor Kieron Williams paid us a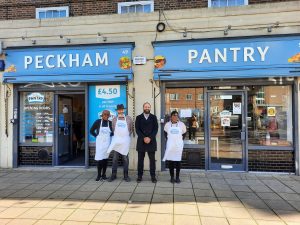 visit He spent time listening to the issue people are facing and discussing how Pecan, the wider Southwark voluntary sector and the council can work even closer and together and focus on the whole community thriving in this time. Our manager, Temi, and Pecans CEO, Chris Price, had a chat with him and he expressed how much he appreciates all that we do for the community!
Volunteers
Peckham Pantry's numbers are increasing steadily, with more members of the local community joining weekly. We are looking for new volunteers to join our team and help the day-to-day running of the pantry. If you have time to volunteer as one of our Peckham Pantry Ambassadors, or you could help with deliveries as a volunteer driver for a few hours a week, then email for more information.
Employment Support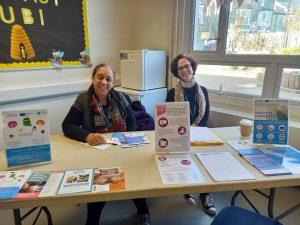 Open day
Some members of our Employment Support team attended an open day organised by Beecroft Garden Primary School. They talked to the parents about the services and support they offer and how we could support them. They also got the chance to network with lots of other training providers!
Employment Support
If you, or anyone you know, would like a helping hand finding employment or would like the opportunity to attend training and workshops to increase your chances of employment, do not hesitate to get in touch at Employment.support@pecan.org.uk
HOurBank
Oyster day
Oyster days' making a coming back!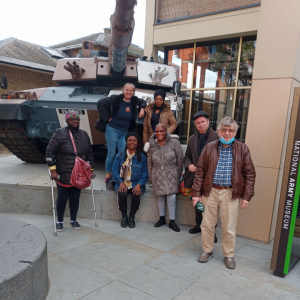 Before the first lockdown, we would organise a trip day with our members every month which we would travel to using our oysters. Unfortunately, we haven't been able to do this in a while and it has been dearly missed. But no need to worry, it looks like we'll be able to have our trip days very soon!
Join us by clicking here and tell us where you would like to visit next.