Dedicated support to help you get ready for employment

and find work you enjoy

 
At Pecan we understand how important good employment is to your pocket and your wellbeing. That is why our Employment Support has been at the core of our services since 1989. You are more than a job and so our team of Employment Advisors aim to get to know you, your skills and ambitions. We work with you to help you reach your goals, increase your confidence, and find a fulfilling job, apprenticeship, training or education. We don't just disappear the moment you get an interview either! We continue to support you for your first six months in employment. Our services can be used as many times as needed and we can refer you to some of Pecan's other services.
We support clients on our programs with: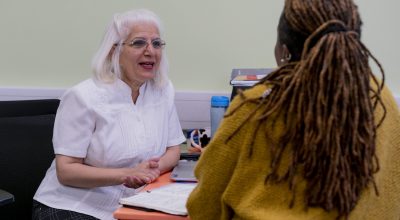 We are passionate about our local community and recognize the real need in Southwark for better employment. Our goal is to see each client increase their skills and find and keep work.  We work closely with clients and employers to ensure that our clients find the best work situation for them. 
Training sessions completed
People who use our service have said...
I feel I am getting support I need to help me get a job
Employment Support Services
Positive TurnAround
Positive TurnAround is an employment support programme, to support ex-offenders into sustainable, long-term employment...
NATIONAL CAREERS SERVICE
Pecan is a National Careers Service provider. The National Careers Services offers careers and skills advice to fit your individual needs...