Catch up on all things HOurBank
Did you know that HOurBank publish a monthly newsletter and exchange list? It contains all the latest requests, offers and events for the month. If you don't know what we're talking about, learn more about HOurBank here.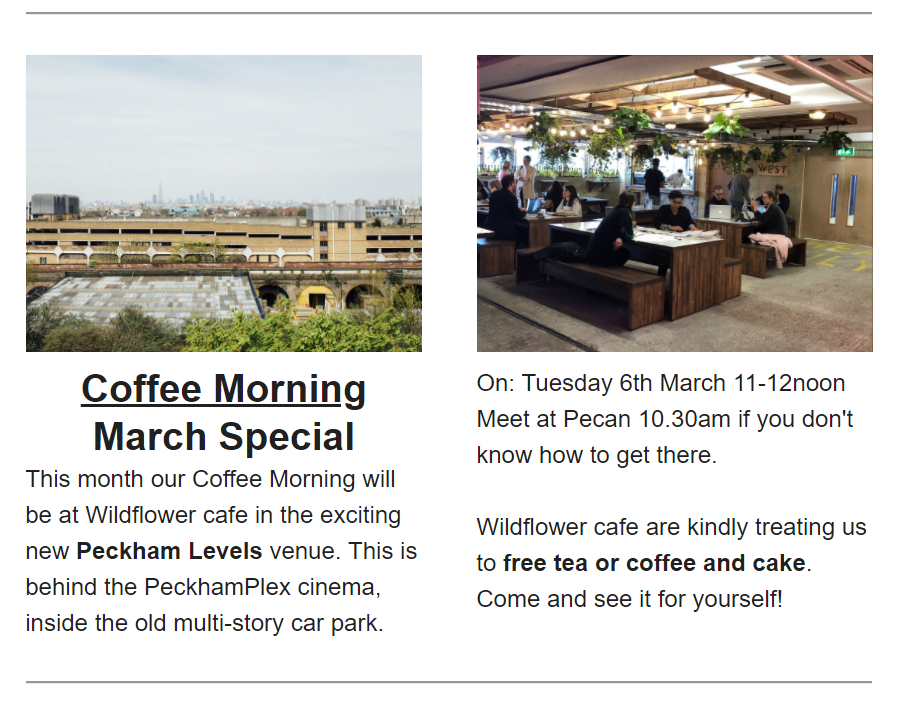 You can read the full HOurBank newsletter here or on their page but here are some of this month's highlights.
HOurBank always has an array of exciting events for you to get involved in. This month, why not join them for a special coffee morning at Peckham Levels?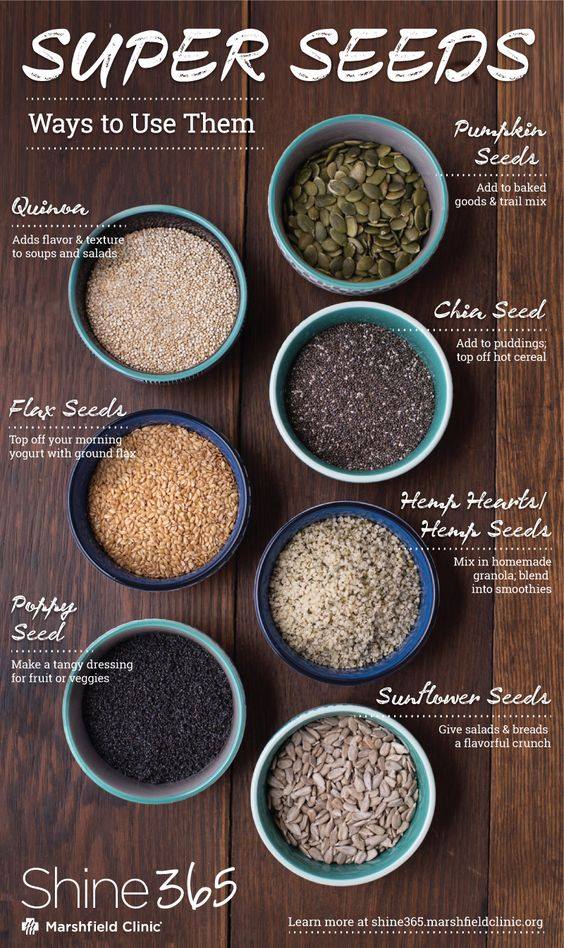 The exchange list is often packed full of hints and tips from members or people visiting the cafes, like how to get more seeds into your diet!
In addition to their weekly cafes and coffee mornings, HOurBank have a number of regular events for you to get involved in!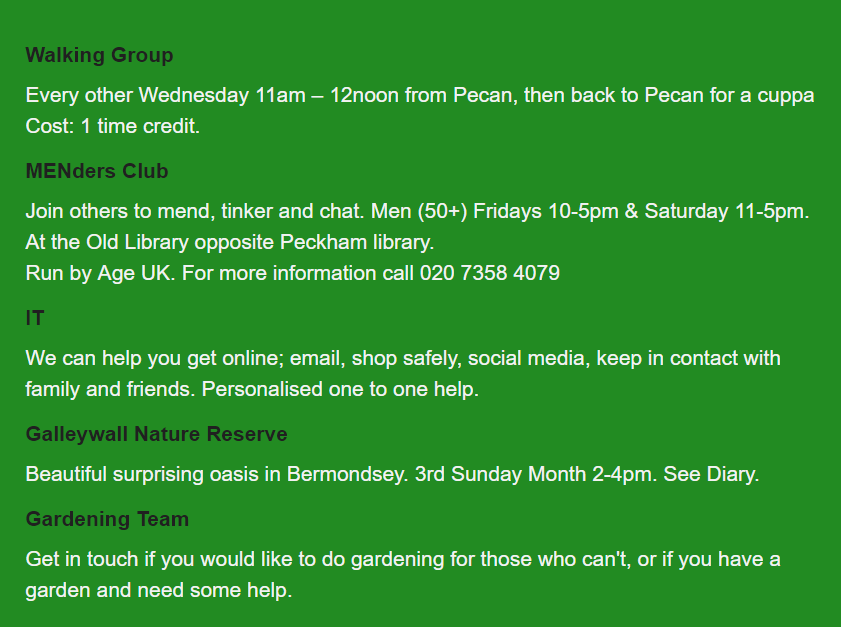 You can also enjoy HOurBank's story of the month. Each month, there is an update from one of the members about their experience, or a story about one of the cafes or event. The March story of the month is from St George the Martyr Community Cafe.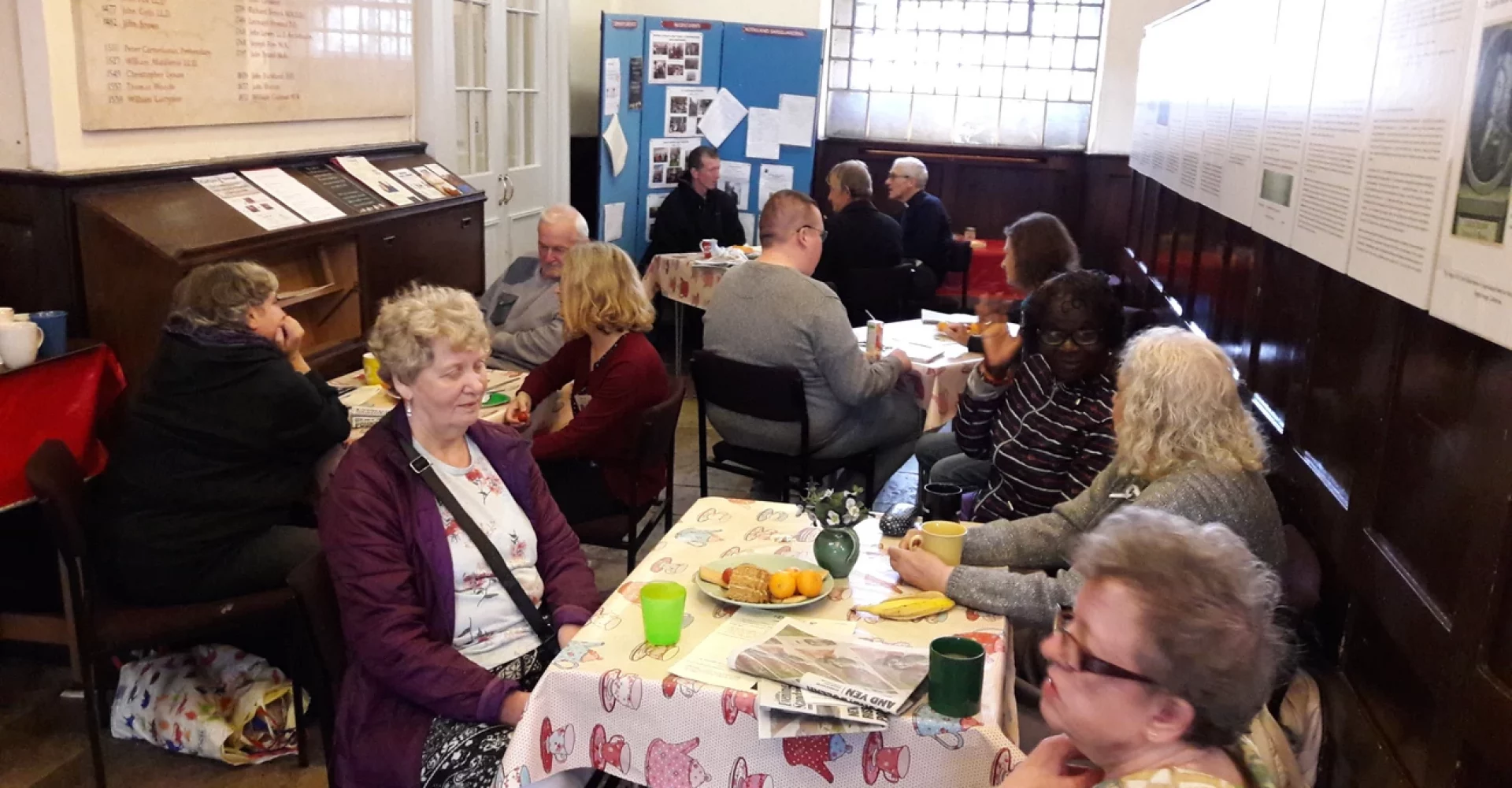 The church wanted to feel less intimidating and have their doors open, so more people would feel comfortable enough to come in and have a look. Not only discovering its Dickens and other historic significance, but an open and friendly environment the activities bring to the church. Every Thursday afternoon the Community Cafe opens up, bringing a small corner of warmth to the vast church walls. With tea, coffee and good conversation it now has over 20+ regular attendees. It's a hub that sees people from all walks of life commune, relate and learn together.
HOurBank has held various workshops/activities from Garden Organics and Nutritional advice to Arts & Crafts workshops and City Walks. As well as HOurBank members these activities are open to cafe attendees to introduce them to a fraction of what we do. Now HOurBank member Ann who is also a member of the church who has become our resident 'great cuppa' expert. As time's gone on we've expanded to having Bob and Tim on cake collection from Borough Market, Sue setting up the cakes and all able hands on deck for the clear up. This is a real community effort and we are grateful for the support we receive from our community.
If you'd like to receive the monthly newsletter by email or post, please click here.