July has been a quieter month here at Pecan. We've enjoyed the bursts of warm weather and the staff enjoyed the annual away day in Brighton for some team building. Southwark Foodbank enjoyed another successful Foodbank Friday on the 26th July, despite school holidays being in full swing by then. HOurbank started their Creative Writing Workshop and have had a wonderful response over the past couple of weeks. We are also looking for volunteers for the Foodbank and the Peckham Pantry. We wish all the best for Manija, one of our Women's Advocates, who started her maternity leave in July. Pecan is hiring an NCS Information, Advice and Guidance Adviser this August, so please see the job description below for more information.
Staff Away Day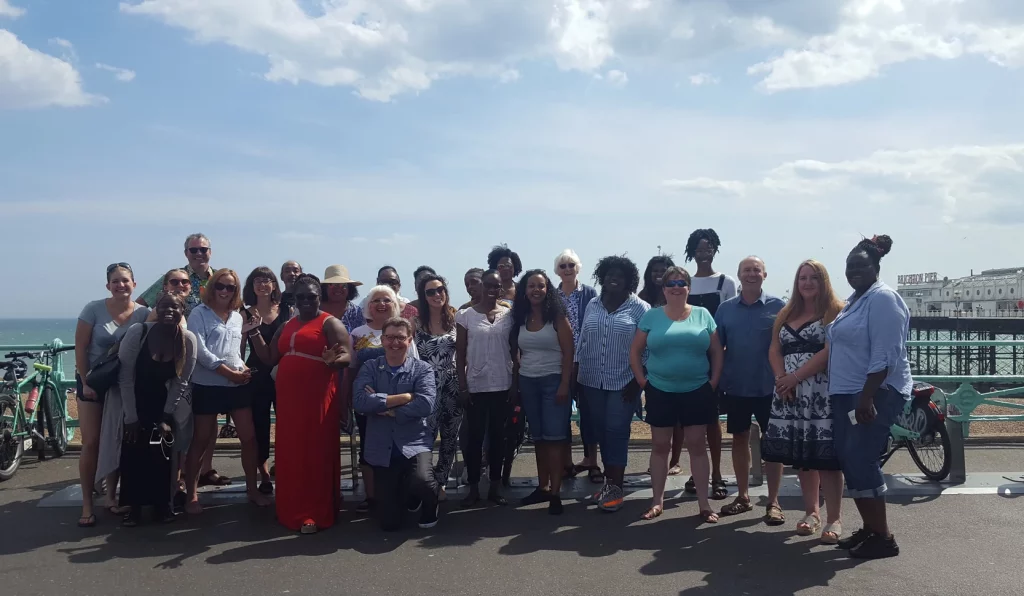 On the 12th July, Pecan staff had an away day down in Brighton to do some team building and get some time together away from the office. We were able to enjoy the sun and the seaside and spend some time bonding with one another.
Southwark Foodbank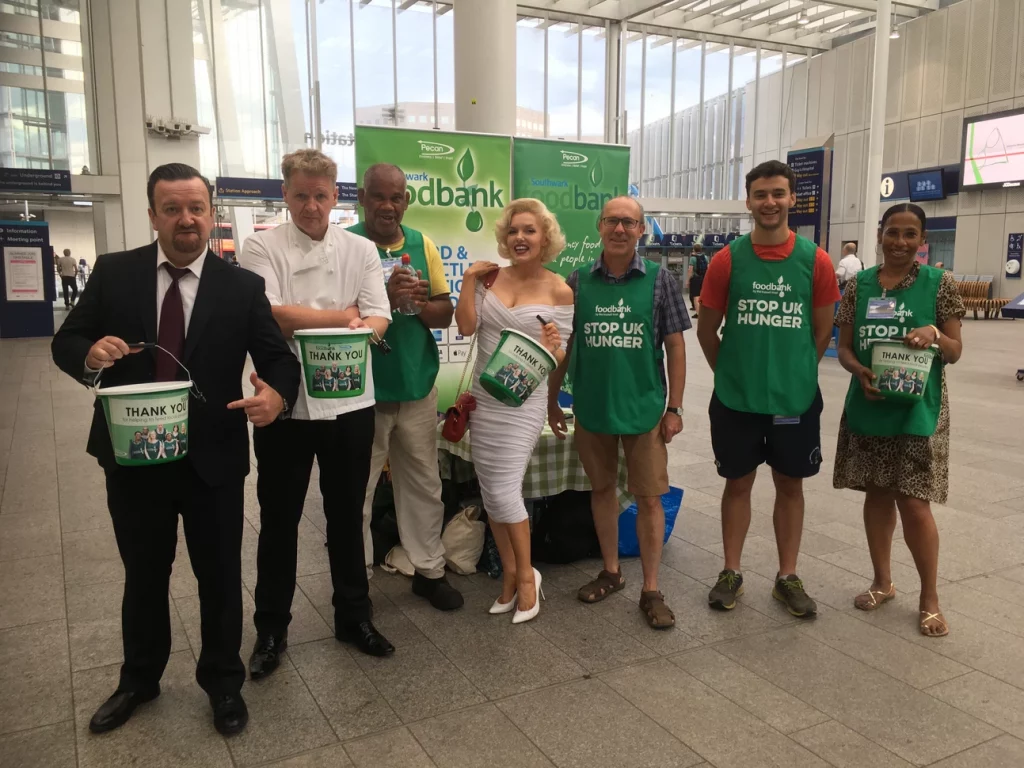 Our Foodbank Friday on the 26th July was supported by many of our regular volunteers and a few extra faces. We were joined by a group of tribute acts including Marilyn Monroe, David Bent, Gordon Ramsay and Keith Lemon lookalikes who gave their time to volunteer with us. The group drew lots of attention and brought a smile to many commuter's faces.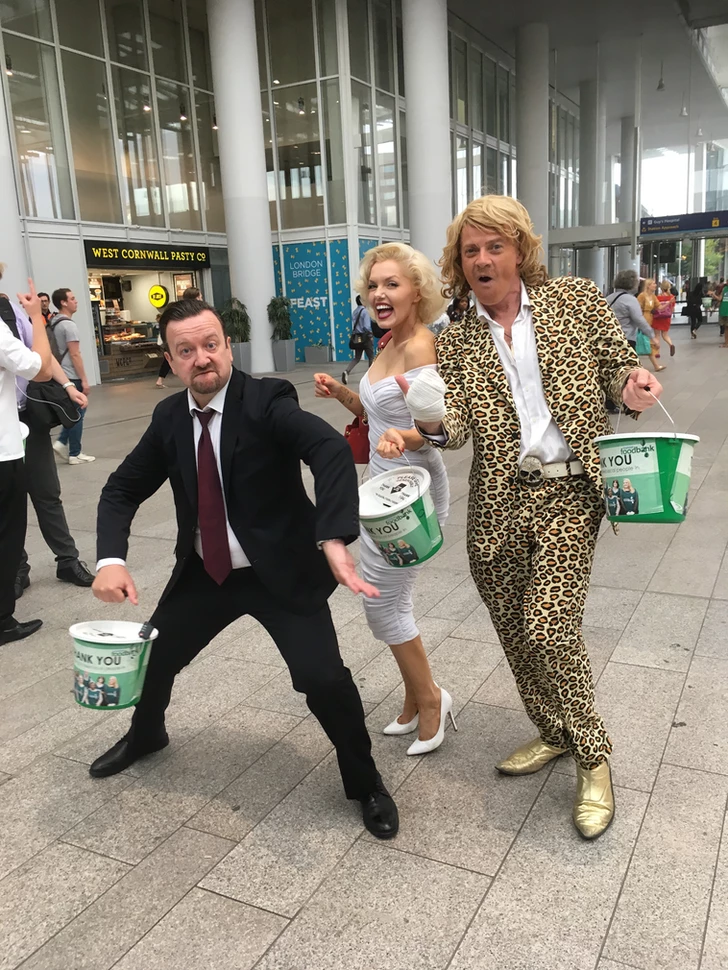 A big thank you to everyone who participated, it was a success and we had a successful fundraising day, considering school holidays were in full swing by then.
We will be at London Bridge Station again on Friday 30th August 2019. If you would like to volunteer with us, please contact: foodbank.support@pecan.org.uk
HOurBank Creative Writing Workshop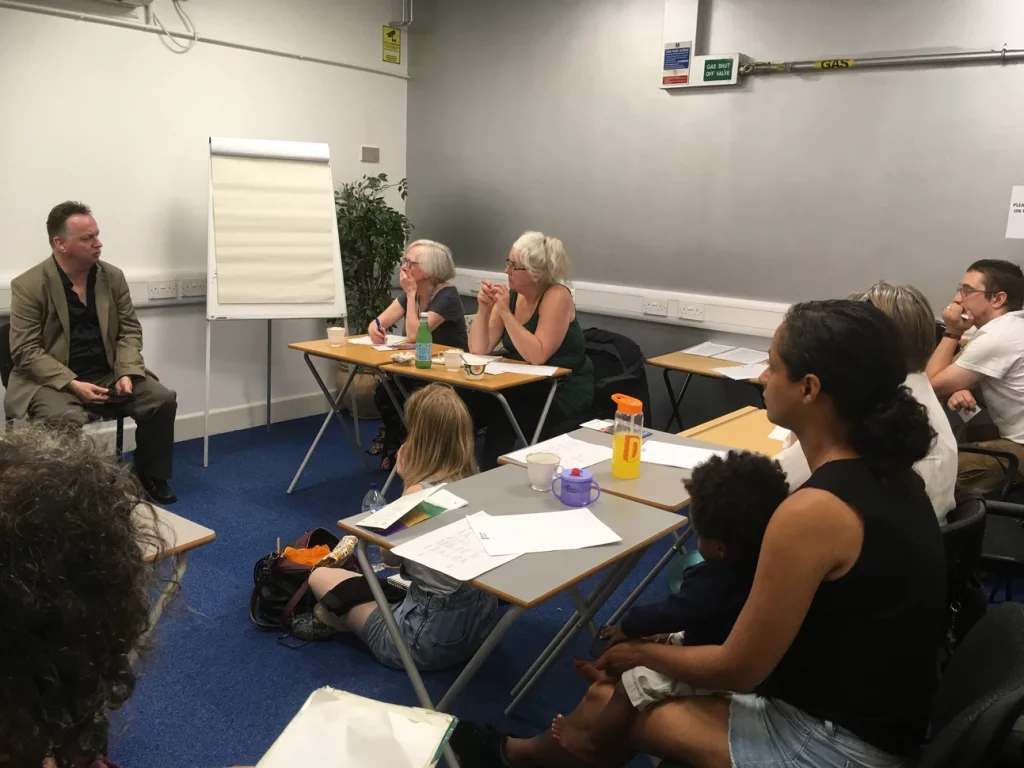 HOurbank are running a creative writing workshop for eight weeks, which started on the 18th July. We had a wonderful turnout to the first session and great feedback from participants. The course is still open to attend, so get in touch if you'd like to join in! The workshop is not run by experts. It is run by people who write, share their work with the group, listen to feedback and then write some more. Each week:
… simple and straightforward exercises are provided to get you started.

… group members are invited to share something they have written.

… we review and make progress together.
So, whether you are a seasoned writer with lots to share or you are yet to begin your literary journey, why not join us. Sessions are run by The HOurBank, From 10:30 am to 12:00 pm, on Thursdays Start: 18th July for 8 weeks Location: Pecan, 121 Peckham High Street, SE15 5SE
The sessions are FREE. If you wish to continue, we will invite you to join HOurBank Please email hourbank@pecan.org.uk for more information and to register your place or see the website for more information on HOurbank: https://www.pecan.org.uk/hourbank
Keen to do an event or challenge for Pecan this Autumn?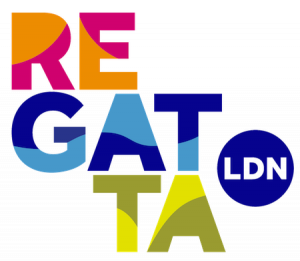 Regatta London coming up quickly! There are still Charity places available for the rowing and canoe races! This is a unique opportunity to give paddle sports a race through central London in the first of its kind event! We want to be part of this historic event and give people an opportunity to paddle past some of London's most famous river landmarks! See the route below for an idea of the course of the event. Take to the Thames on the 29th September 2019 in 'human-powered' vessels – rowing boats, kayak canoes and stand up paddle board (SUP). Participants must be 16 years old on or before the September. If you are an avid paddler or want to dip your toe in, contact Carey Evans at carey.evans@pecan.org.uk Spaces are subject to availability, so please don't wait too long!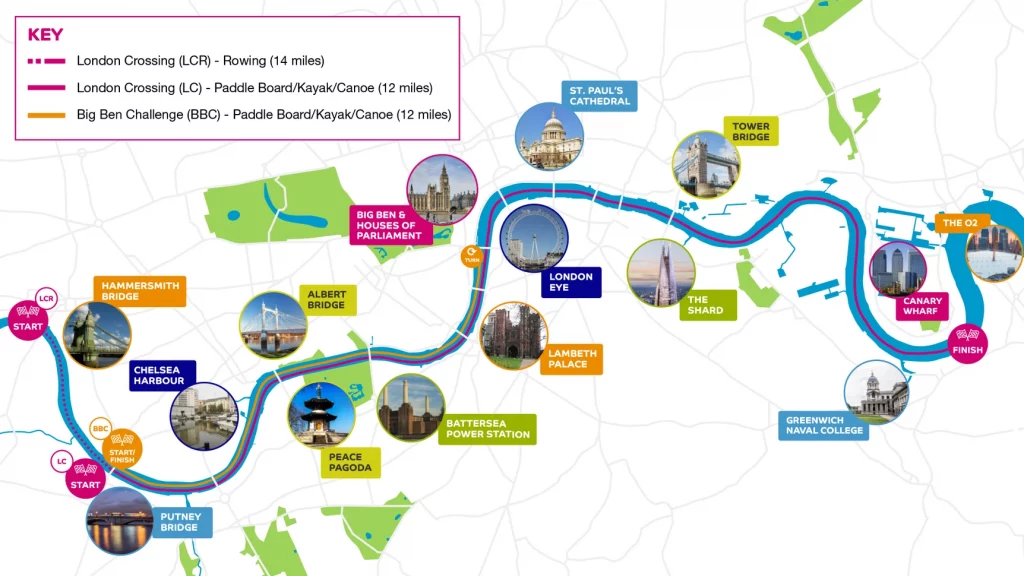 Volunteer Opportunities
The Peckham Pantry is looking for friendly, helpful volunteers to help run our community pantry on Wednesdays for 3 hour shifts, one in the morning and one in the afternoon. Food Safety Level 2 is desirable but if you do not have it, we will provide the necessary training. Southwark Foodbank is looking for a regular volunteer for our Friday sessions at Bermondsey Methodist Church in Bermondsey Street, between 12:30 – 15:30. If you are interested in finding out more information, please email Sandy at sandy.newborn@pecan.org.uk
Pecan is hiring!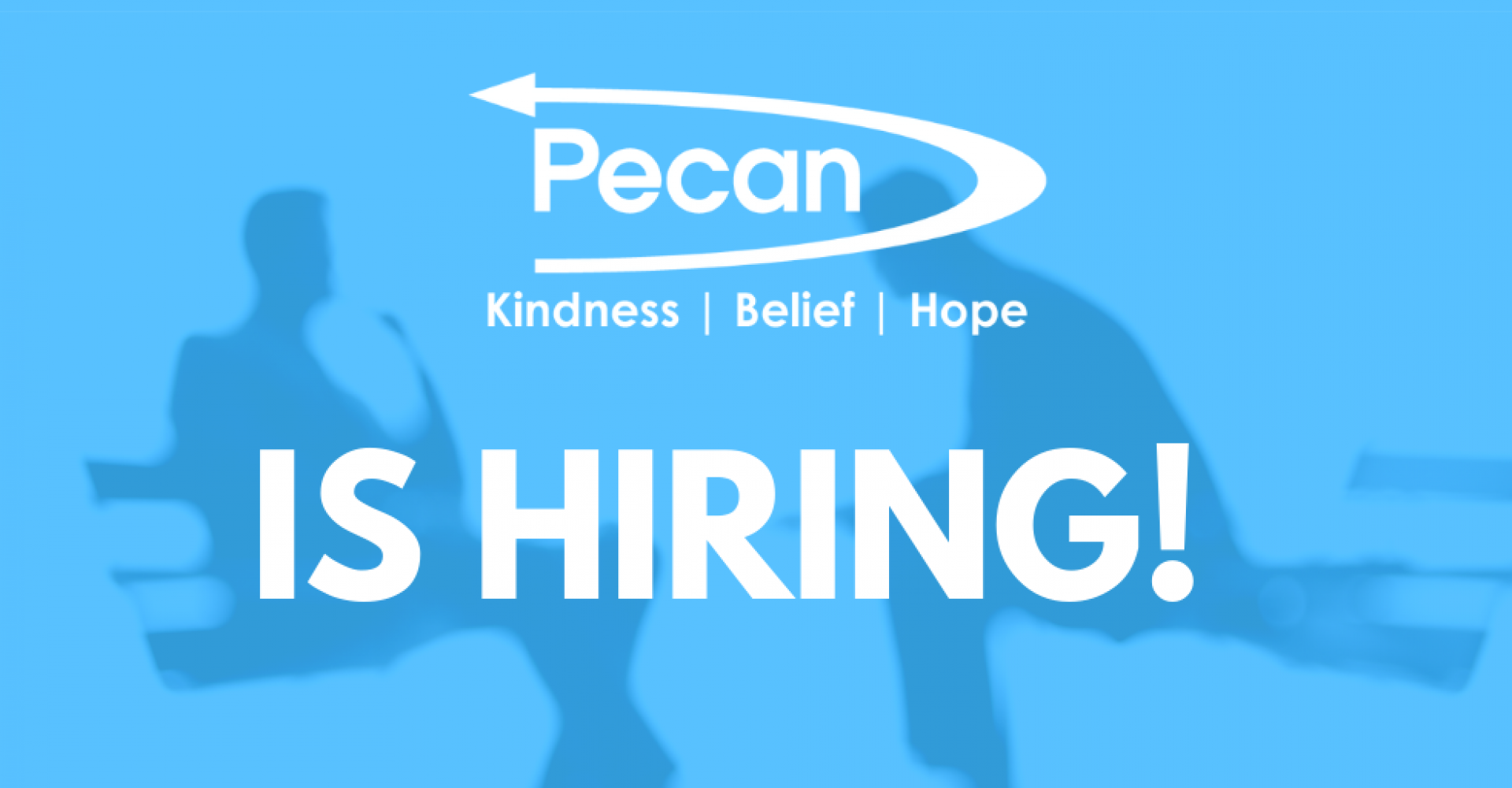 National Careers Service Information, Advice and Guidance Adviser
​£23,000 – £27,000 pa (pro rata) depending on qualification
Based in Peckham | 21-36 hours per week (flexible)
​Working within our Employment Support Team, your role will enable clients from a range of backgrounds to access careers advice, develop an action plan and receive support on their journey to employment.
Are you vibrant, friendly and approachable?

Do you understand the importance of satisfying employment for our clients?

Are you capable of meeting the programme's predetermined targets?

Do you have a Level 4 IAG qualification or are you willing to complete the qualification in a year?
​Closing date: Monday 12th August, 9am Interview date: Monday 19th August Please email Rebecca at careers@pecan.org.uk with any queries and applications and visit our Vacancies page for more information on the role.
Transform Southwark – Self-employed administrator

Transform Southwark is a network of over two hundred churches and Christian organisations working for the well-being of Southwark and its residents. To enable churches to outreach, Transform Southwark needs administrative support to provide a smooth and solid operational base. They are recruiting an administrator to help with the general running of the network. The role will be remote based with regular update meeting with trustees. It will include tasks such as: email correspondence management, social media account management, preparing articles, sending out a monthly newsletter, communications, coordinating prayer meetings and other events, and attending monthly operational meetings. A monthly fee £200 will be paid on a self employed basis Please see Transform Southwark's vacancies page for more information and a full job description. Please send your CV and a short covering letter to Chris Price chris.price@pecan.org.uk.
There is no closing date for expressions of interest.