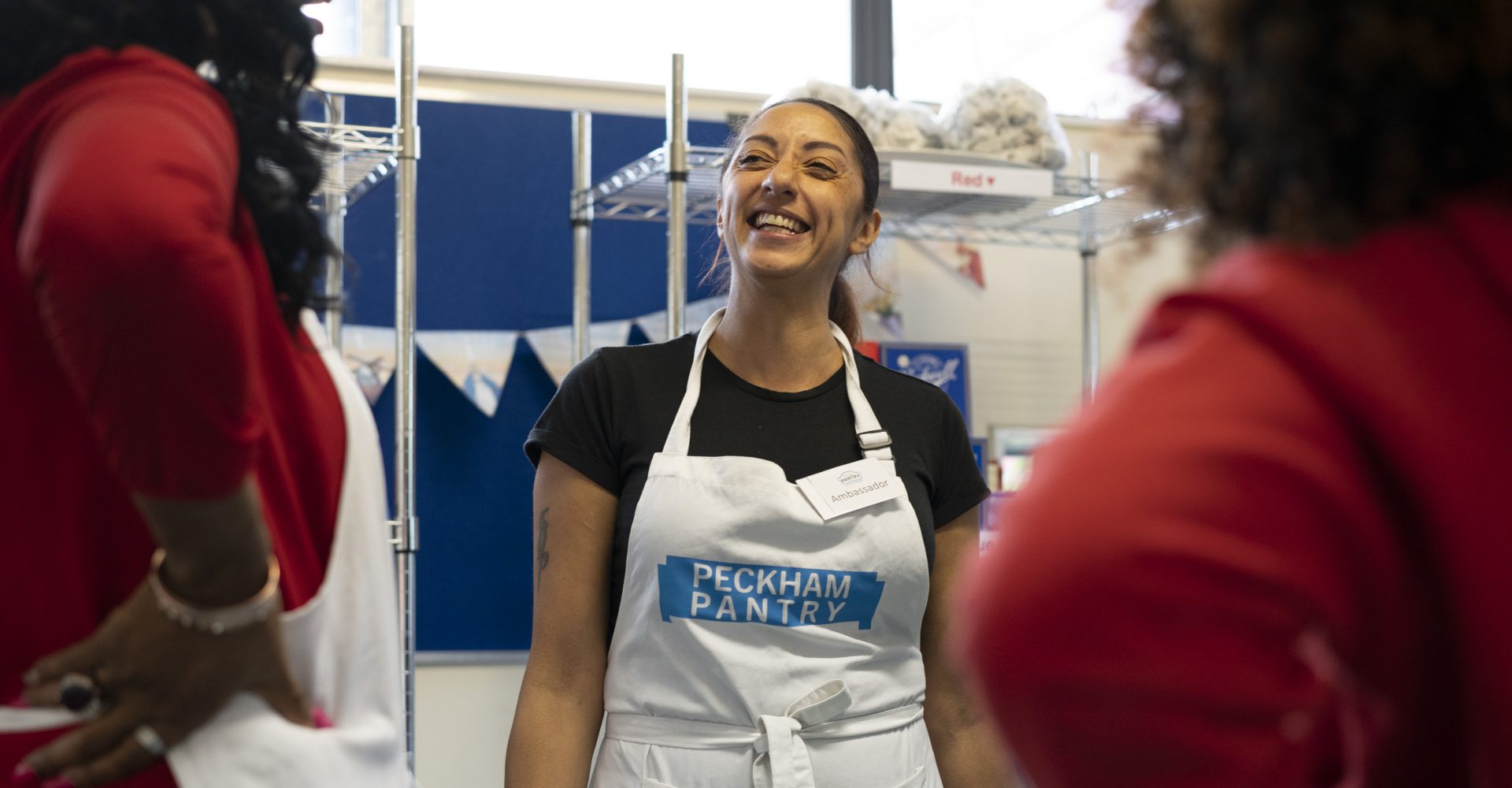 The Peckham Pantry is a joint initiative between St. Luke's Church, Pecan and Your Local Pantry. This membership scheme aims to reduce shopping bills, provide relevant advice and support, promote healthy eating, a place to use your Healthy start vouchers and create opportunities for members to be more active in their community.
We are looking for Ambassadors for the current session on Wednesdays at St Luke's Church, Chandler Way, as well Ambassadors for the new site which will be opening shortly, 6 days a week in Peckham Park Road.
Immediate start
There are currently two shifts per week available:
Tuesdays: 10am – 1pm (Pantry set up for Wednesday session)
Wednesdays: 9.30am – 3pm
Location: St Luke's Church, Chandler Way, London SE15 6DT
September 2020
From the start of August we will be full time at Peckham Park Road and these shifts will be:
Mon – Sat: 9am – 4pm (New site from September 2020)
Location: Peckham Park Road
Please read this role description for more details.
The main responsibilities for Ambassadors are:
To assist with receiving deliveries and stock
Meet and greet customers visiting the pantry
Take payments and check members in and out on Your Local Pantry portal
Ability to ensure membership fees recorded tally with the cash system used at the Pantry
Use of IT equipment to enter member's visit and new registration
Assist customers with their shopping
Ensure the Pantry is kept well stocked and well presented
Assist with correctly and safely storing goods
Ensure that the goods are in date and in good condition
Decide which categories products should go in
Operate a First in First Out stock system
Keep the storeroom and all the equipment clean and tidy
Complete food safety and procedural paperwork
Assist with basic cleaning duties
Help promote the Pantry
​If you are interested in this role, please complete the Volunteer Expression of Interest form below and we will be in touch!