A UK without the Need for Foodbanks
Southwark Foodbank is committed to providing a welcoming and hospitable service for as long as we are needed.
Pecan is the host of Southwark Foodbank and together with the Trussell Trust we want to see a UK without the need for foodbanks. To meet this goal, we want to end the perception that emergency food is the answer to increasing levels of food insecurity, and to build a collective vision for a time when emergency food aid is no longer needed.  
Some of the areas we will be focussing on include local organising, working more closely with our referral partners and developing our advice, signposting, and onward referrals work.   
To help with these additional areas of work Flora our Community Engagement Officer will be leading on Local Organising/Campaigning and Participation work and Erhire our Client Services Officer will be leading on signposting and onwards referrals. We look forward to sharing more about their work in future newsletters. 
Whilst we journey towards this goal we want to stress – that Southwark Foodbank is committed to providing a welcoming and hospitable service for as long as we are needed. And we know that we cannot do this without our dedicated volunteers who offer both their time and skills to support and serve members of our community – for that, all of us at Southwark Foodbank are extremely grateful.  
Goodbye to St George's and New Location 
On Monday 11 July we hosted our last session at St George's Church. We are thankful to Mother Sarah and everyone at St George's Church who welcomed us and made us feel at home as we delivered our foodbank sessions from the church.    
Our Monday session has relocated to its new location Peckham Methodist Church on Monday 18 July.  
Sharon, Head of Pecan's Community Food Services
Southwark Foodbank Tesco National Collections​
From 30 June – 2 July 2022, we had the Tesco National Collections in stores! 
Southwark Foodbank ran its National Collection in partnership with Tesco and The Trussell Trust. Across the three days, we chatted to shoppers and collected donations in Tesco Old Kent Road and Tesco Surrey Quays. A total of 2063.60kg was donated!
A big thank you to all the volunteers who participated.
Foodbank Friday – 29 July 2022​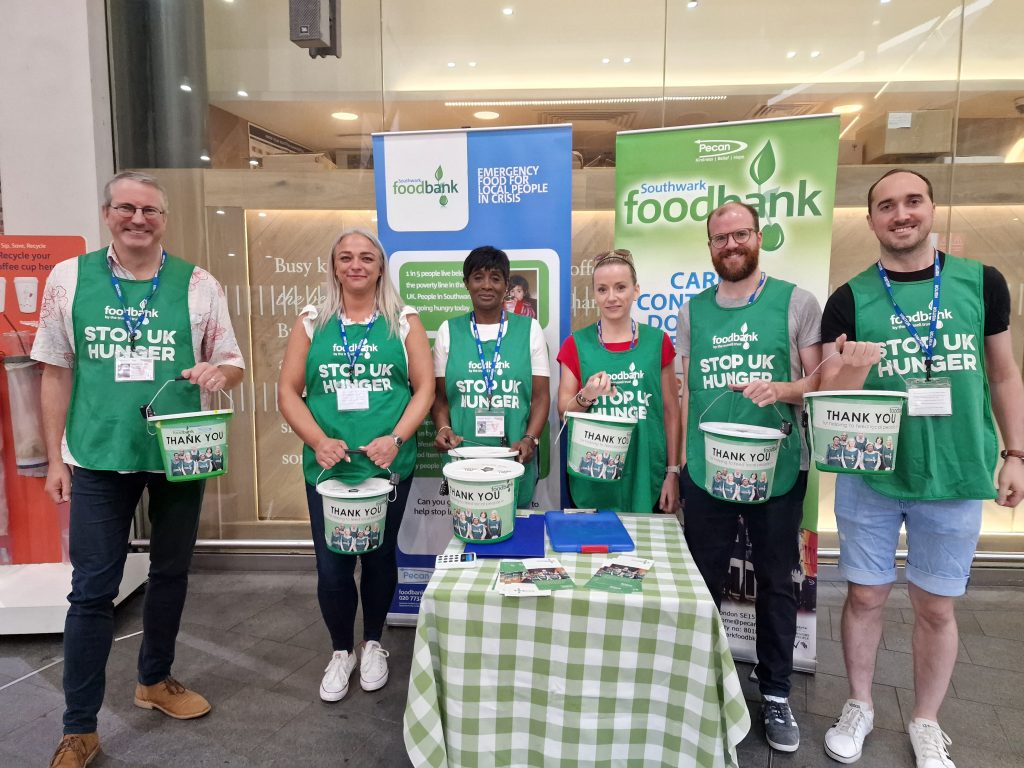 We were joined by team members from Boyer Group and Elkins Construction for our fundraising session on Friday 29 July at London Bridge Station.
We are delighted to announce that with the support of our volunteers we raised £645.
Volunteers Week: 1-7 June 2022​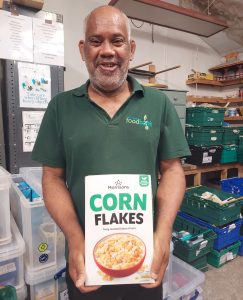 We celebrated Volunteers Week at the beginning of June. Our volunteers received a card and certificate in recognition of their hard work, commitment, and compassion. We simply could not operate without them – thank you to all our volunteers!
Mark (left), who volunteers twice a week in our warehouse says: "The foodbank is really good. It's better than watching telly. Everybody, the whole team are really good." Mark's advice for volunteering is to "Work together as a team and listen to each other."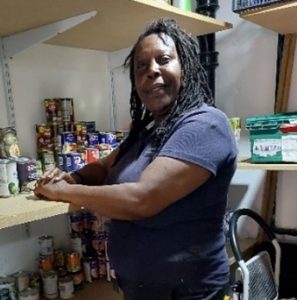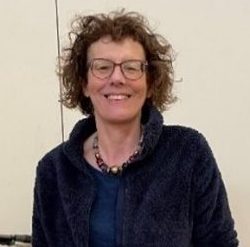 Happy Birthday to our volunteers Anne and Shirley who both celebrated their birthdays in July!
Anne has been with the foodbank for more than two years. Anne says: "l love being part of an inspiring, caring team and am humbled by the gratefulness of the clients coming to food bank"
Shirley says: "This year is my 5th year of volunteering for the foodbank and it's still today a great joy as it was when I first started. It's self-rewarding in many ways and I have an extended family of the team and have met some wonderful clients."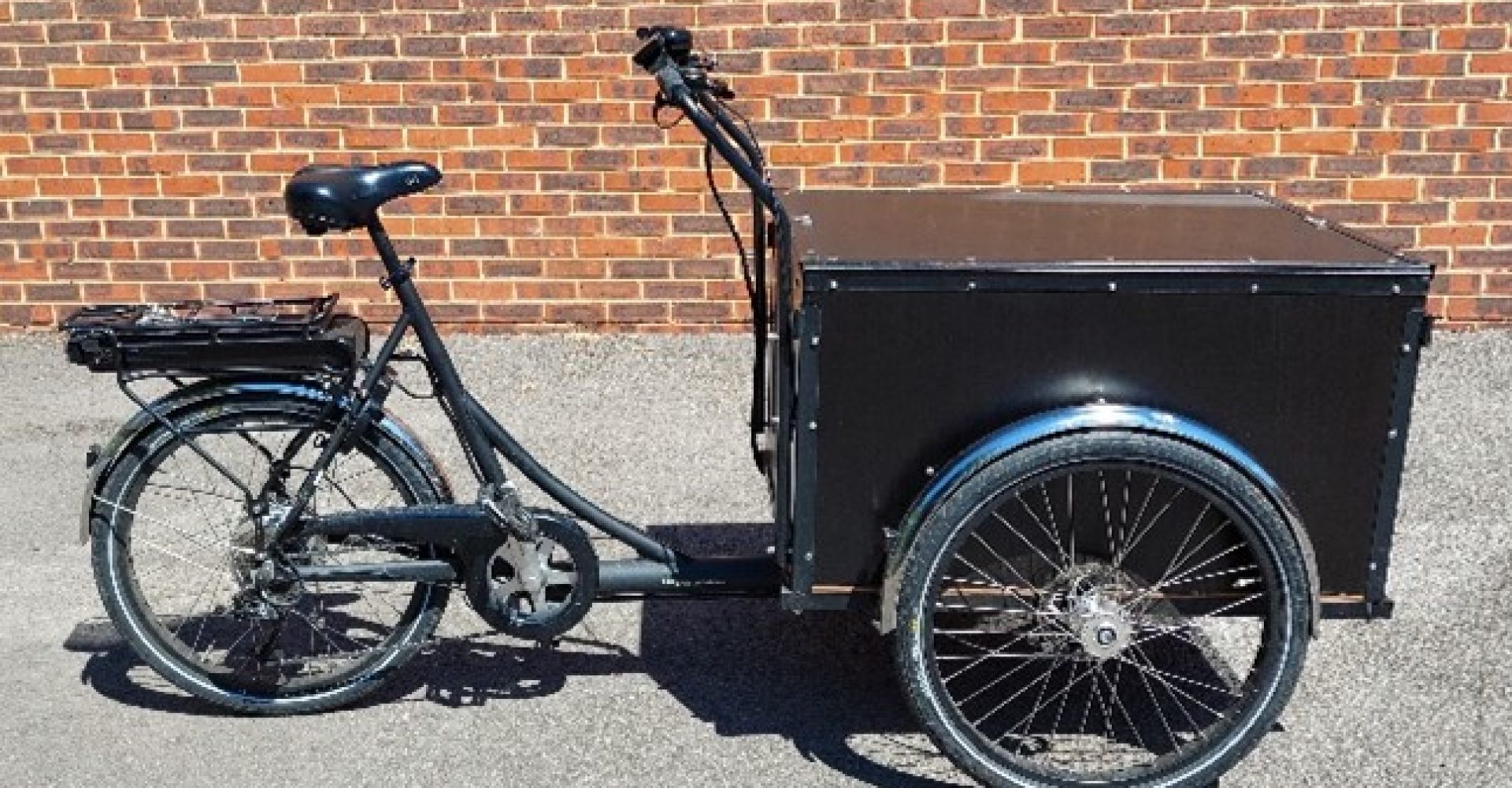 We
need

volunteers in three different areas!
Are you available to cycle our electric cargo bike (pictured) once or twice a week delivering client food parcels within the borough?
Would you like to drive for the foodbank?


We are always looking for volunteer drivers: must have a clean driving licence and be comfortable driving a Zipvan.
Or perhaps volunteer in our warehouse?


This would entail helping receive deliveries, sorting food, packing food parcels and helping keep the warehouse running smoothly.
All our volunteering opportunities are Monday to Friday only. If you are interested in one of the roles, please email: foodbank.support@pecan.org.uk
Hunger in the UK research project
Being part of the project will help us understand how we can work together towards a Southwark and a UK without the need for food banks. 
We are currently participating in the Trussell Trust's new research project Hunger in the UK. Building on their previous State of Hunger project, the Trussell Trust is carrying out surveys with people using food banks. Throughout June and early July, we included surveys in the food parcels we gave out to people in Southwark. Filling out the survey is completely optional.  
The data gained from the research will help the Trussell Trust decide what policies to campaign for and help ensure that politicians and policy makers hear the voices of people who are experiencing financial hardship. Being part of the project will help us understand how we can work together towards a Southwark and a UK without the need for food banks. 
We will also be supporting the Trussell Trust with their ongoing campaign tackling the Cost of Living Crisis. You can find out more about the campaign here.  
Alongside this national policy work, we are organising locally in Southwark to address structural issues that impact us as a community and develop campaigns together. If you are interested in sharing your thoughts and getting involved in campaigning for a Southwark without the need for emergency food provision, we would love to hear from you. Please contact Flora, Community Engagement Officer.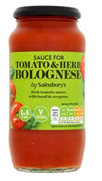 The warehouse urgently requires: pasta sauce,  toothpaste, tinned pork meat, tinned fruit and long-life milk (full and semi-skimmed).
Our warehouse is open to receive donations on:
Time: 9:30am – 1pm Monday – Friday
Location: At the end of Mission Place, just off of 121A Peckham High Street, SE15 5SE
To see our full shopping list (updated monthly), please click here.
What's happening at Pecan and Southwark Foodbank Links