Summer is finally here! We hope you've been soaking up the sun as much as we have! June is a big month for us! We are celebrating 30 years of being a part of Peckham and serving the local community of Southwark. We will be holding a celebration service on the 30th June mark the occasion. Pecan continues to grow, with a new member of our team in the Women's service The first week of June also sees us celebrating our volunteers in National Volunteers Week from the 1st – 7th June. We will be holding a volunteers' event on the Wednesday 5th June to say a heartfelt thanks to all our volunteers who make the work we do here possible with their tireless and selfless giving of their time and skills. We have opportunities for volunteers who would like to be involved in our office and helping with administration in HR, as well as a call for volunteers to help run our community pantry, the Peckham Pantry on Wednesdays.
Pecan @ 30
This month, on 12th June, Pecan will officially turn 30 years old! It is a good moment for us to reflect on the past three decades of being in Peckham and bringing hope to our community, not only by meeting some of the most pressing needs we see around us, but by inspiring people to believe in themselves and a better future.
On Sunday 30th June, we will be having a celebration service at Copleston Church, Copleston Rd, Peckham, London SE15 4AN, at 18:30. We want to take time to celebrate Pecan's history in Peckham and the people that have made an impact in our community over the past decades. We will look at where we have come from and the vision we have for Pecan in the coming years. We would love for you to join in the celebration!
Welcome to the team!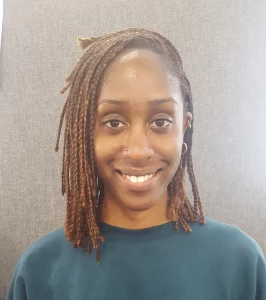 This April, we welcomed a new member to the Pecan team! Tonye is the Women's Services Administrative Assistant. Previously she worked within retail management for over 7 years. Alongside working for Pecan she works for a local church part time and runs her own worship ministry.
Business Bootcamp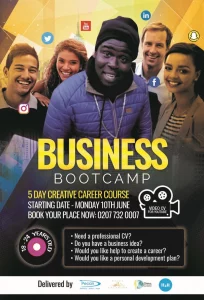 Our employment team is part of a new course aimed at 18-24 year old people in South East London, focused on getting into work or setting up their own businesses.Pecan is hosting the programme which takes place in Peckham from Monday 10th June, three days a week (Mon, Weds, Fri), finishing on Friday 21st June. The course is being sponsored by Sage, the accounting software firm, and will feature a Graduation Ceremony on 21st June at the Shard. The course is free for participants. For more information, please get in touch with Donaly Green donaly.green@pecan.org.uk
Southwark Foodbank
We had another good Foodbank Friday on the 31st May at London Bridge. We collected a total of £2,248.32! A huge thank you to the staff and volunteers that supported us on the morning and the very generous public donations that go a long way to keeping our Foodbank manned and stocked.
The London Oriana Choir supported the Foodbank at the St Paul's Covent Garden fundraiser on Saturday 1 June, and raised £471.12! It was a fantastic performance and we are always grateful for the continued support from the choir.
Keen to do an event or challenge for Pecan this Summer and Autumn?
If you are itching to get your running shoes on, dying to go for a cycle, or just want to make a bit of a splash in a swim this coming Summer/Autumn, then get in contact with us about raising money for Pecan by taking part in an event. From first timers to seasoned athletes, all are welcome!
Pecan has places in events such as the Prudential RideLondon in August this year. We will help support you in signing up, creating a fundraising page and giving advice and support for creative fundraising ideas!
We are always looking for creative, inspired ways to raise money for the work we do in our community and for anyone looking to take up the challenge, we would love the support. Any event would work, not necessarily sporting, so please email us with your ideas! If you have an event that you are taking part in and would like to nominate us as your charity, and for all event related enquiries, please get in contact with carey.evans@pecan.org.uk.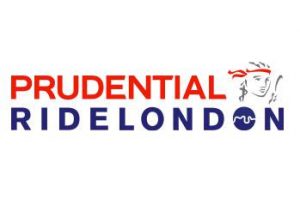 Pecan has secured 5 places in the Prudential RideLondon 46 and 5 places in the Prudential RideLondon 100, taking place on the 4th August 2019. If you are a keen cyclist and want to take up the challenge and raise money for a good cause at the same time, please contact Carey Evans at carey.evans@pecan.org.uk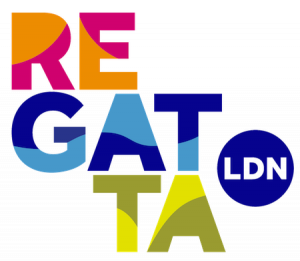 There's a new event in town! Regatta London is a unique opportunity to give paddle sports a race through central London in the first of its kind event! Take to the Thames on the 29th September 2019 in 'human-powered' vessels – rowing boats, kayak canoes and stand up paddle board (SUP). If you are an avid paddler or want to dip your toe in, contact Carey Evans at carey.evans@pecan.org.uk
Volunteer Opportunities
We are looking for volunteer to help with HR to assist with filing, general administration, and records in the office. Administrative skills are essential and previous HR experience If you would like to volunteer a few hours a week to help our HR and Wellbeing Manager, please email Rebecca for more information on sandy.newborn@pecan.org.uk. The Peckham Pantry is looking for friendly, helpful volunteers to help run our community pantry on Wednesdays for 3 hour shifts, one in the morning and one in the afternoon. Food Safety Level 2 is desirable but if you do not have it, we will provide the necessary training. If you are interested in finding out more information, please email Sandy at sandy.newborn@pecan.org.uk


Transform Southwark – Self-employed administrator
Transform Southwark is a network of over two hundred churches and Christian organisations working for the well-being of Southwark and its residents. To enable churches to outreach, Transform Southwark needs administrative support to provide a smooth and solid operational base. They are recruiting an administrator to help with the general running of the network. The role will be remote based with regular update meeting with trustees. It will include tasks such as: email correspondence management, social media account management, preparing articles, sending out a monthly newsletter, communications, coordinating prayer meetings and other events, and attending monthly operational meetings. A monthly fee £200 will be paid on a self employed basis Please see Transform Southwark's vacancies page for more information and a full job description. Please send your CV and a short covering letter to Chris Price chris.price@pecan.org.uk.
There is no closing date for expressions of interest.