June was a full and exciting month for us!
We celebrated 30 years of being a part of Peckham and held a celebration service on Sunday 30th June at Copleston Centre Church. Our Women's Service held their annual Summer Celebration at Southwark Women's Space. The employment team hosted the Business Bootcamp for young people to learn business skills and fine tune their CVs as well as make video CVs. We are pleased to announce that we will be offering this again in August.
Southwark Foodbank had a successful Foodbank Friday and are looking for more volunteers to join our monthly collections. HOurbank have an exciting Creative Writing Workshop running for 8 weeks, starting on the 18th July. We have opportunities for volunteers who would like to be involved in our office and helping with administration in HR, as well as an urgent call for regular volunteers to help run the Peckham Pantry on Wednesdays.
We said goodbye to two of our valued staff members this month, Johnson Olagunju from our Employment team who worked on the Empower project, and Katie Kelly of our Women's Services. We wish them both the very best in their new roles. They will both be greatly missed in the Pecan team.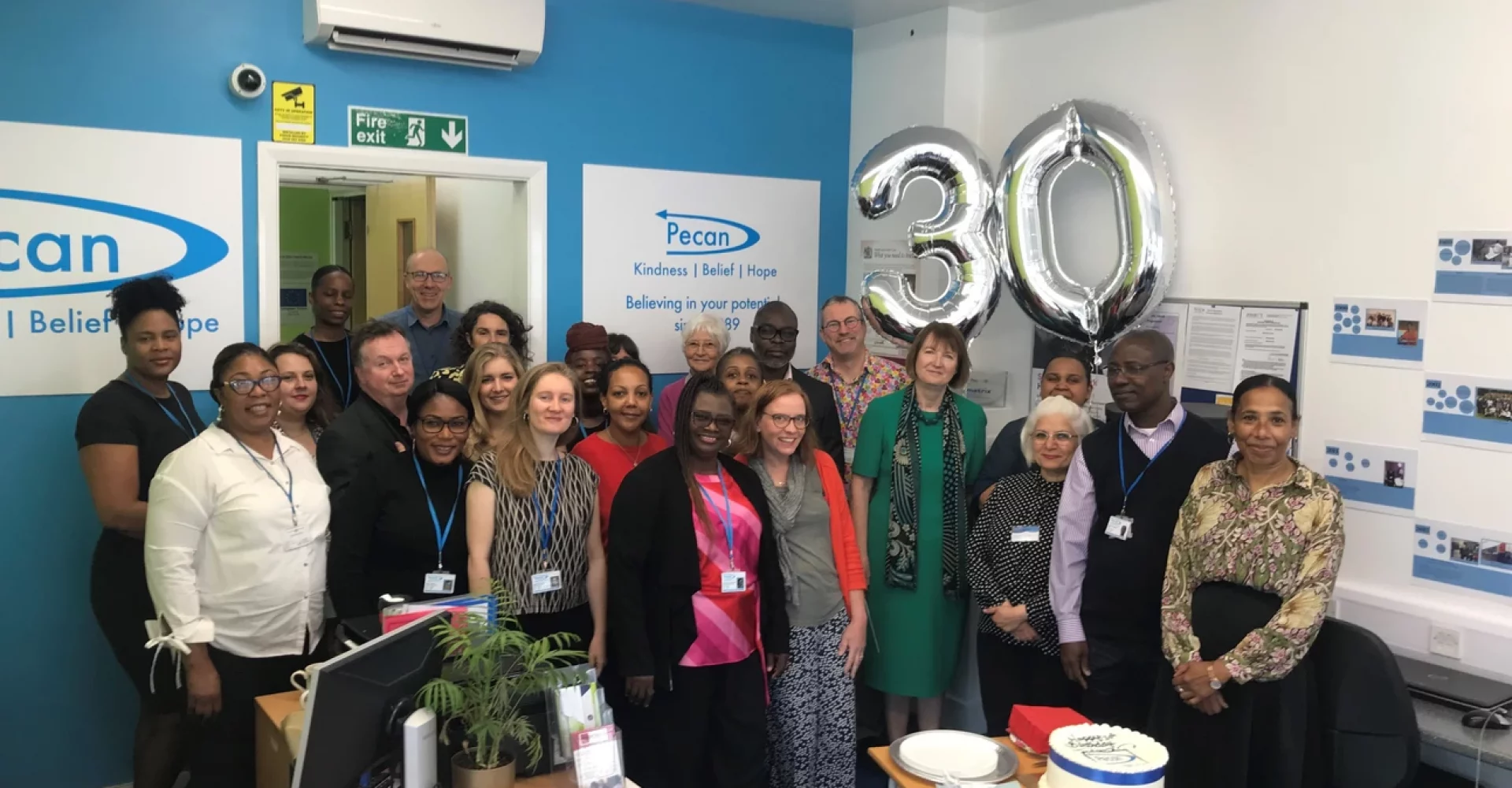 Pecan @ 30 Celebration
Pecan turned 30 years old on the 12th June! We had a visit from Harriet Harman, MP on the day to visit some of our projects.
We had an amazing evening celebrating 30 years of Pecan on the 30th June. We heard from Simon Pellew, the founder of Pecan and Tunde Cobham, a former employee of Pecan with a long history working in Southwark.
We also had representatives from each pillar of Pecan, Community, Women's Services, and Employment talk about where Pecan is at the moment and how each project is going and how were are serving the people of Southwark. We spent time in worship and enjoyed great food and fellowship after the meeting. Our CEO Chris talked on a hopeful future for the charity build on some amazing foundations.
We want to say a big thank you to every employee, former employee, volunteer, client, partner – anyone who has ever been involved with us, who have all made the past 30 years possible. We rely so much on the community for support ourselves and we know we don't do this alone, so thank you to everyone who is a part of Pecan!
Photos: Factormedia ltd
Women's Service Summer Celebration
On the 18th June, our Women's Service held their annual Summer Celebration at the Southwark Women's Space. We were treated to a powerful poetry recital from the women who are a part of Southwark Women's Space, as well as a performance by the Incredible Women's Choir, made up of the same women.
The group embarked on a six week poetry workshop with local poet, Lady Unchained, and at the end of that time, performed their pieces in front of a the attendees at the celebration. For many of the women it was the first time they opened up and spoke to an audience about their stories and it was a moving and empowering experience for audience and poets alike.
The event was catered by Soul Sisters, two women who have come through the Women's Space in the past couple of years and have started a catering business together.
As part of the celebrations we said a sad goodbye to Katie Kelly who left Pecan to go on to train to become a church minister. Katie drove the vision to create the Women's Space and will be greatly missed by everyone.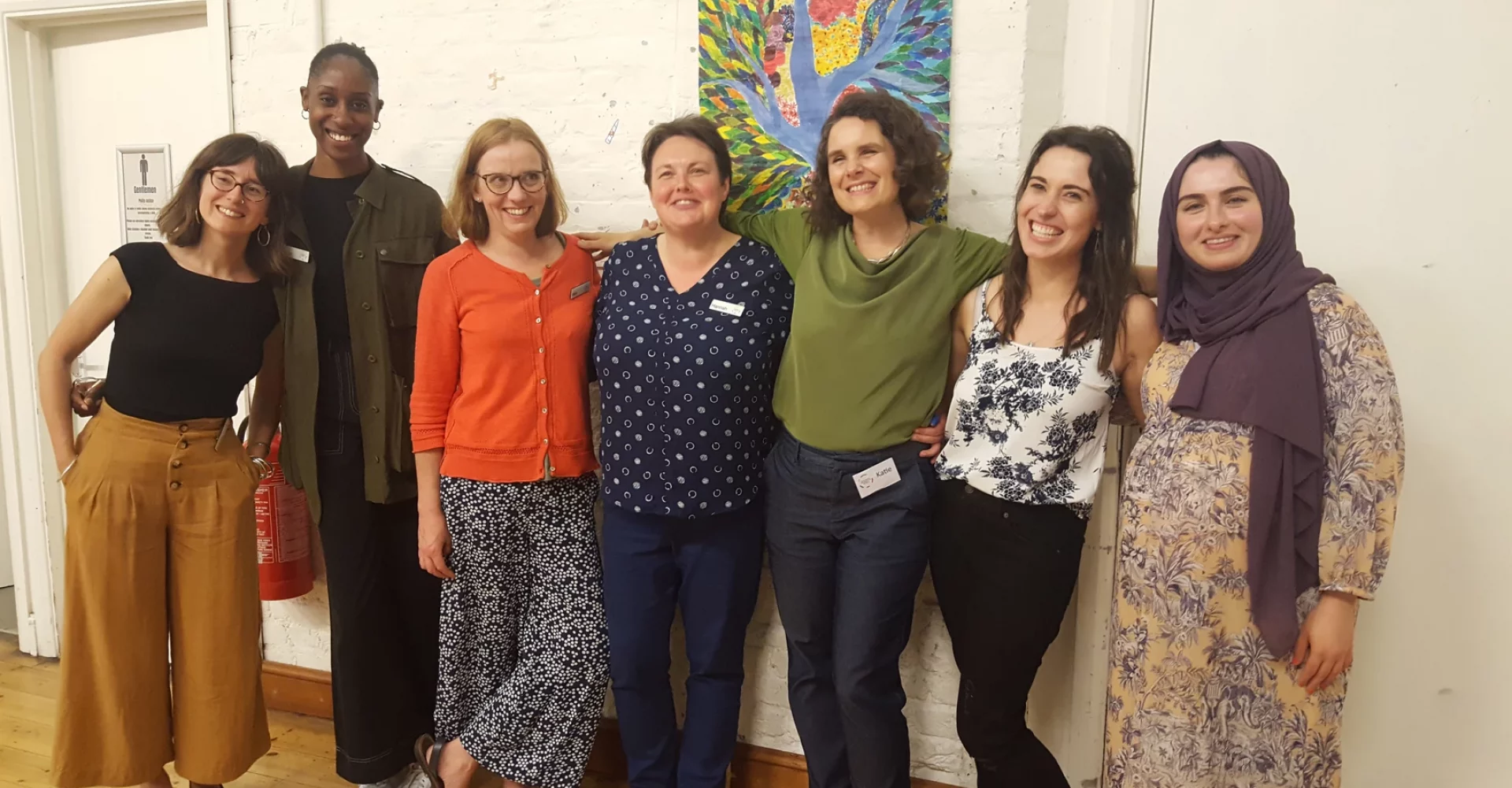 Business Bootcamp
Pecan hosted Business Bootcamp in June and it was a real success! One of our participants travelled all the way from Manchester to be here. They learned business skills, planning, got help tailroing their CVs, and they made video CVs to go online to promote their business ideas. The feedback we received from our participants was so good that we decided to offer the course again in August!
Pecan will be hosting Business Bootcamp again in August in Peckham at our office. Details will follow but please keep an eye on our website and social media feeds for more information. For more information, please email donaly.green@pecan.org.uk or call 020 7732 007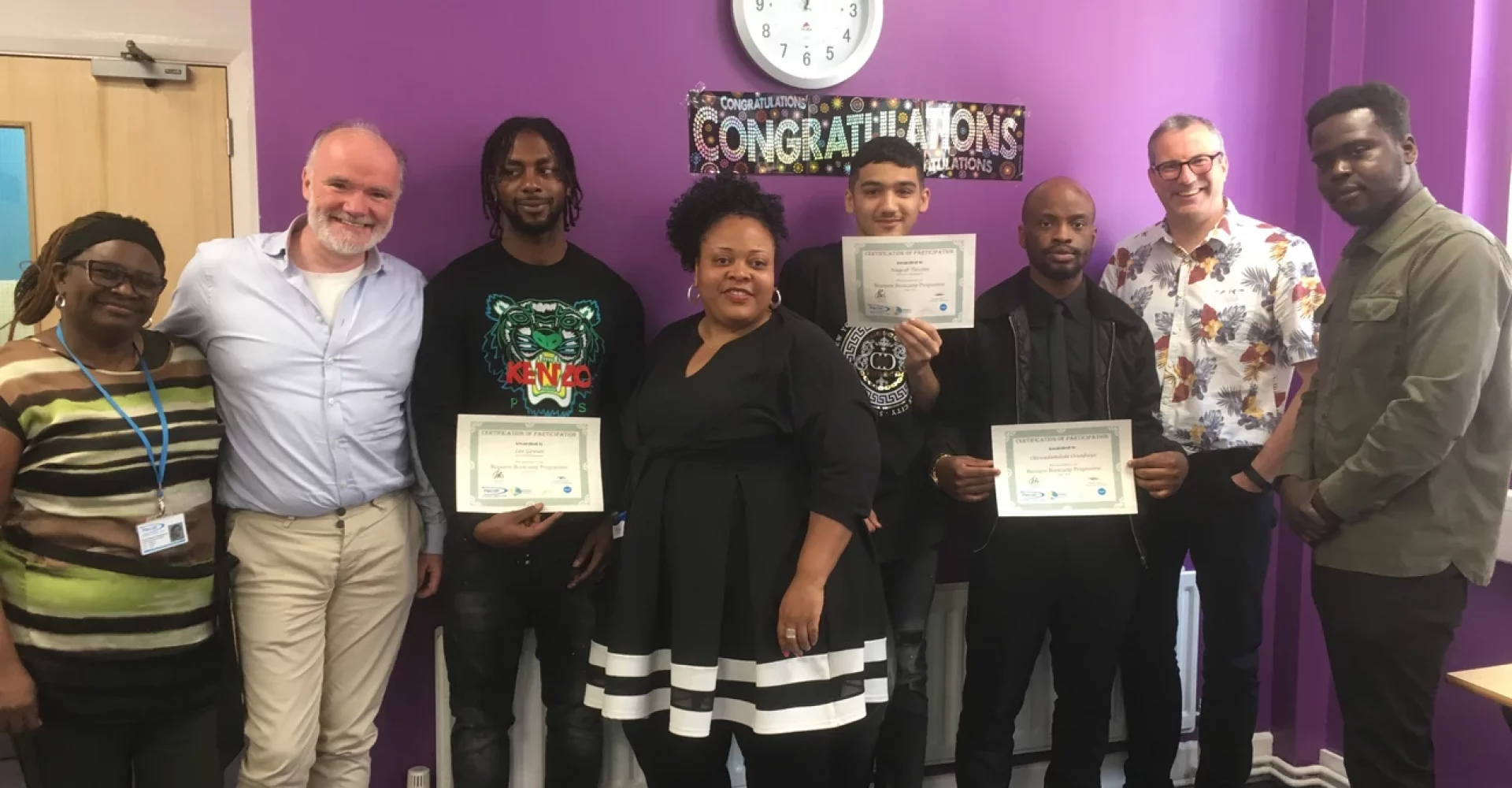 Southwark Foodbank
We had another successful Foodbank Friday on the 28th June 2019. A huge thank you to our supporters and volunteers who made it possible.
We will be at London Bridge Station again on Friday 26th July 2019. If you would like to volunteer with us, please contact: foodbank.support@pecan.org.uk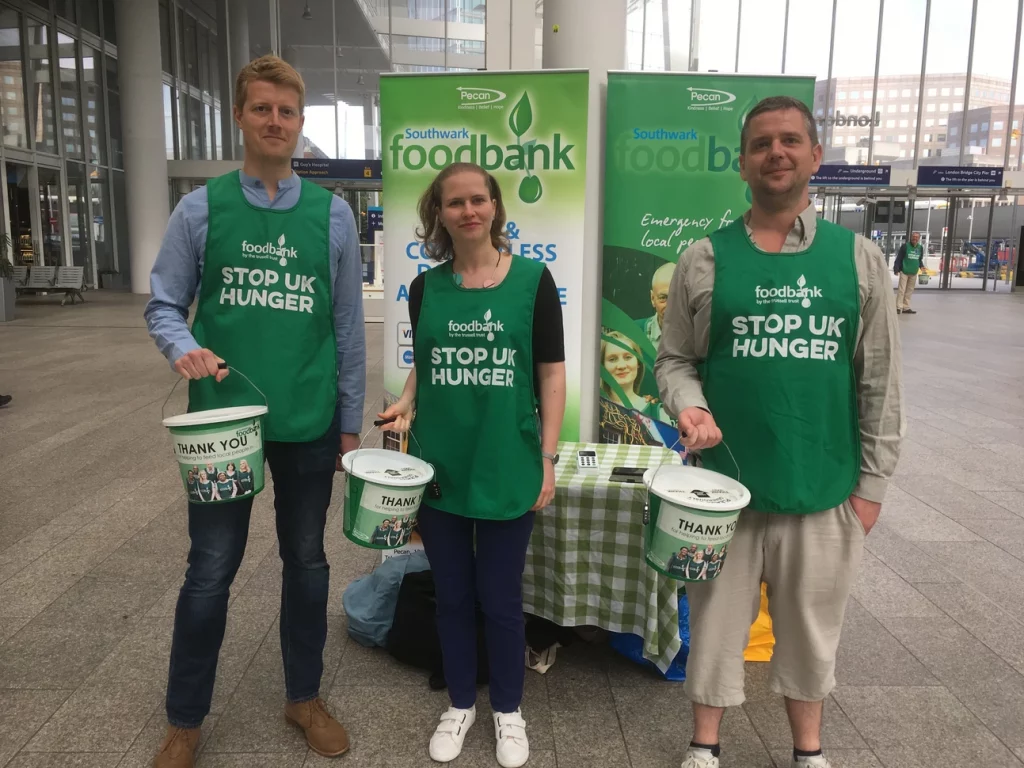 HOurbank Creative Writing Workshop
HOurbank are running a creative writing workshop for eight weeks, starting on the 18th July. The workshop is not run by experts. It is run by people who write, share their work with the group, listen to feedback and then write some more. Each week:
… simple and straightforward exercises are provided to get you started.

… group members are invited to share something they have written.

… we review and make progress together.
So, whether you are a seasoned writer with lots to share or you are yet to begin your literary journey, why not join us. Sessions are run by The HOurBank, From 10:30 am to 12:00 pm, on Thursdays Start: 18th July for 8 weeks Location: Pecan, 121 Peckham High Street, SE15 5SE
The sessions are FREE. Come for the first one. If you wish to continue, we will invite you to join HOurBank Please email hourbank@pecan.org.uk for more information and to register your place or see the website for more information on HOurbank: https://www.pecan.org.uk/hourbank
Staff
In June we sadly said goodbye to Johnson Olagunju who has worked at Pecan since 2007! Sadly the Empower programme has now come to an end at Pecan. Johnson had done such an amazing job of supporting hundreds of ex-offenders into employment and further education. His sense of peace and dedication will be greatly missed by us all, he is someone that just exudes the love of Christ in everything that he does. We wish him all the best going forward and will definitely stay in touch.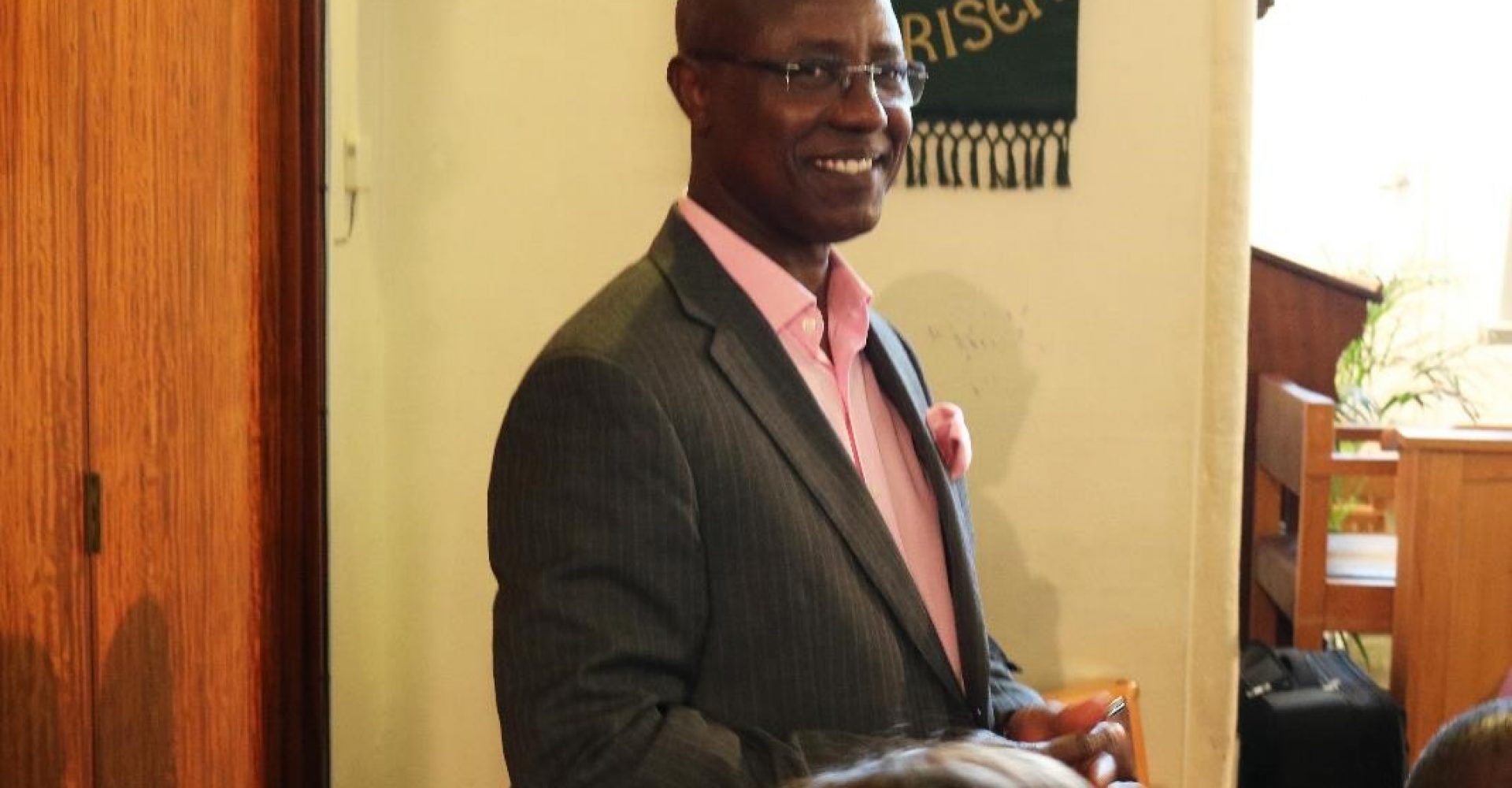 We also said goodbye to Katie Kelly, our Women's Service's Manager, (pictured: second from the right) who is leaving Pecan to start her training as a vicar in the Autumn. Katie has been such a fundamental part of Pecan and the Women's Services and has dedicated the past few years to making our Women's Spaces open, safe, and welcoming for all women. We wish Katie all the best for her training in the ministry and we continue to keep her in prayer as she steps into this new chapter of her life.
Keen to do an event or challenge for Pecan this Summer and Autumn?
All the Summer events are upon us! If you are itching to get your running shoes on, dying to go for a cycle, or just want to make a bit of a splash in a swim this coming Summer/Autumn, then get in contact with us about raising money for Pecan by taking part in an event. From first timers to seasoned athletes, all are welcome! Pecan has wants to make every fundraising opportunity something that brings people together and creates community while having a lot of fun too. We will help support you in signing up, creating a fundraising page and giving advice and support for creative fundraising ideas! We are always looking for creative, inspired ways to raise money for the work we do in our community and for anyone looking to take up the challenge, we would love the support. Any event would work, not necessarily sporting, so please email us with your ideas! If you have an event that you are taking part in and would like to nominate us as your charity, and for all event related enquiries, please get in contact with carey.evans@pecan.org.uk.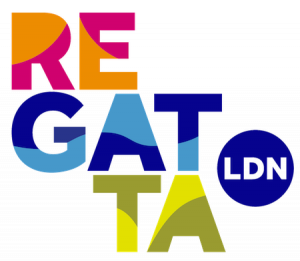 Regatta London coming up quickly! This is a unique opportunity to give paddle sports a race through central London in the first of its kind event! We want to be part of this historic event and give people an opportunity to paddle past some of London's most famous river landmarks! See the route below for an idea of the course of the event Take to the Thames on the 29th September 2019 in 'human-powered' vessels – rowing boats, kayak canoes and stand up paddle board (SUP). Participants must be 16 years old on or before the September. If you are an avid paddler or want to dip your toe in, contact Carey Evans atcarey.evans@pecan.org.uk
Volunteer Opportunities
We are looking for volunteer to help with HR to assist with filing, general administration, and records in the office. Administrative skills are essential and previous HR experience desirable, but not essential. If you would like to volunteer a few hours a week to help our HR and Wellbeing Manager, please email Sandy for more information: sandy.neborn@pecan.org.uk.
The Peckham Pantry is urgently looking for friendly, helpful volunteers to help run our community pantry on Wednesdays for 3 hour shifts, one in the morning and one in the afternoon. Food Safety Level 2 is desirable but if you do not have it, we will provide the necessary training. If you are interested in finding out more information, please email Sandy at sandy.newborn@pecan.org.uk

Transform Southwark is a network of over two hundred churches and Christian organisations working for the well-being of Southwark and its residents.
To enable churches to outreach, Transform Southwark needs administrative support to provide a smooth and solid operational base. They are recruiting an administrator to help with the general running of the network.
The role will be remote based with regular update meeting with trustees. It will include tasks such as: email correspondence management, social media account management, preparing articles, sending out a monthly newsletter, communications, coordinating prayer meetings and other events, and attending monthly operational meetings.
A monthly fee £200 will be paid on a self employed basis Please see Transform Southwark's vacancies page for more information and a full job description. Please send your CV and a short covering letter to Chris Price chris.price@pecan.org.uk.
There is no closing date for expressions of interest.