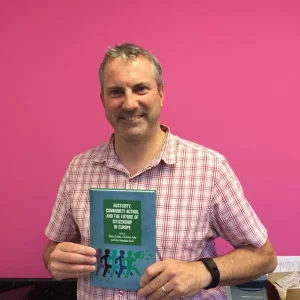 Pecan's Executive Director was published this month!
We are proud to announce the launch of Austerity, Community Action and the Future of Citizenship in Europe, in which Chris has written a chapter on 'Finding employment and living a good life in London'.
In the chapter, Chris discusses Pecan's approach to helping people find employment and some of the barriers that our clients are facing in today's economy. Rather than looking at issues in isolation, Pecan takes a holistic approach to helping people. We don't just focus on the barriers that people are facing, but consider the person who is facing them. We want every person who comes through our door to experience kindness, belief and hope, rather than just receiving a practical service.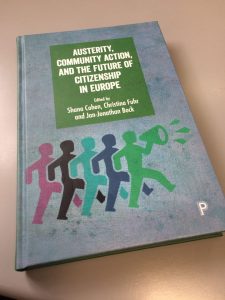 As you can see, the chapters in the book cover some vital issues facing people today, many of which Pecan sees on a regular basis, such as food poverty. For those of you who cannot wait to get your hands on the book, here is a sneak preview:
"London, like all big cities, has a reputation for being a place of professional opportunity where it is possible to achieve social mobility, For the low-skilled population and those with low educational attainment, such aims, however, are difficult to achieve." (p115)
"Adjusting to the demands of the system is vital, so when the system needs to change to support its users, someone has to say something. At Pecan, we regularly have the ear of politicians and decision makers in the community. We will continue to share the experiences we and our clients face on a daily basis with decision makers so that change can happen." (p129)
Chris is very proud of his chapter and the entire book and is delighted that he, and Pecan, can continue to contribute to the essential discussion of the issues that face people today.