Pecan's November Newsletter
This month we mark the end of World War I on the 11th of November with Remembrance Day. We will be holding a minute's silence at 11am to remember the sacrifice of so many people. We also remember the British service members who have died during military conflicts since World War I on Remembrance Sunday, the 14th of November.
We want to say a big thank you to our board of trustees as we celebrate Trustees Week (1-5 November 2021)
The Peckham Pantry celebrated one year in our Peckham Park Road Pantry this past month.
We are happy to announce that we have launched our new and improved website!
Peckham Pantry
1st Year Anniversary of Peckham Park Road Pantry 
Peckham Pantry celebrate a whole year in the Peckham Park Road site on the 22 October 2021.
We will be holding a celebration event for the 1st year anniversary at the beginning of December to mark the occasion and celebrate with our members.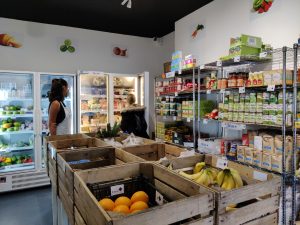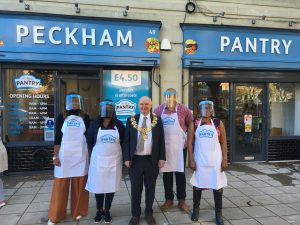 Volunteer
Peckham Pantry's numbers are increasing steadily, with more members of the local community joining weekly. We are looking for new volunteers to join our team and help the day-to-day running of the pantry. If you have time to volunteer as one of our Peckham Pantry Ambassadors, then email for more information on how to become a Peckham Pantry Ambassador.
Support
You can support the Peckham Pantry by donating food items through Bankuet or donate funds to support.
COP26
Pecan and our staff and volunteers are committed to having a positive environmental impact and we are all concerned about the state of our climate. We are eager to hear how world leaders and our own government will pledge to tackle the climate crisis and how we can come together to solve such a universal crisis.
While the climate crisis can lead many of us to feel despondent and hopeless in the face of the immense work it will take and global cooperation needed to make a difference, we are encouraged by the words of Sir David Attenborough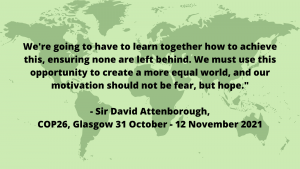 "We need to rewrite our story to turn this tragedy into a triumph. We are after all the greatest problem solvers to have ever existed on earth. We now understand this problem. We know how to stop the number rising and put it in reverse. We must halt carbon emissions this decade" – Sir David Attenborough
HOurBank
The HOurBank had two Black history month events last month and they were both a success!
Southwark Foodbank
Help Fight Hunger this Winter
This winter is a particularly difficult one for households that struggle to afford the essentials. We're all feeling living cost increases – but I'm hearing troubling stories of people forced to face impossible decisions between basic necessities like heating or food.
This Christmas, we join with the Trussell Trust to appeal for support to help Fight Hunger this Winter. The Southwark Foodbank will be launching a Christmas appeal at the end of November and will keep all of our supporters informed.
Session Volunteers – Friday Foodbank in Bermondsey
Our Foodbank Session in Bermondsey on Friday afternoons is desperately looking for more volunteers. If you have time and would like to volunteer, hands on, at a foodbank welcome centre then please get in touch with the team!
Warehouse Volunteers
We are looking for more volunteers to join our team in the warehouse, helping sort and pack food and keep the warehouse running smoothly. If you can give a few hours a week to support, get in touch!
Tesco National Collections (18th – 20th November)
At the end of the month, we are taking part in Tesco's National Collections from 18th – 20th November. We are looking for volunteers, individuals or groups. Get in touch if you would like to be involved.
Southwark and Lewisham Women's Space
Black history month event 
Last month Women's Service held an event in celebration of Black History Month – a Q&A based on author Maggie Kaipah-Milne's book 'Belonging'. It was well attended and widely enjoyed by the members.
Employment Support
Lewisham College open day
Two of our members from the Employment Support team set up a job fair stand at Lewisham College's open day on the 9th of October. During the event they informed the other attendees about the work that we do at Pecan and the services that we offer.
Training and job starts
SIA training is starting this month and the Employment Support team has invited 24 clients from our waiting list to attend. Between July & September we have supported 29 clients into work.
National Trustees Week
This week, 1 – 5 November, is National Trustees Week and we want to celebrate and appreciate our trustees, who contribute so much to Pecan and our projects.
Trustees are a big part of charity life and contribute so much make our work happen. Our trustees give their time and compassion to supporting us, giving guidance and governance to help steer Pecan on the best course possible.
We are so grateful for their service and couldn't serve our local community without them!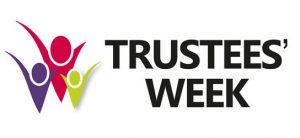 RideLondon
RideLondon 2022
It was announced on the 2 November that next year's RideLondon festival will be held on Sunday 29 May 2022.
RideLondon has been updates and will be following a new route, with a 100 mile event and shorter routes to be announced in the coming weeks.
Pecan has applied for 5 places in that we hope to secure. If you are interested in cycling for Pecan in RideLondon next year, have a look at our events page and get in touch!