While August has been a quieter month at Pecan in some areas, we still saw busy moments in our projects. This September, the employment team kicked off the month with two new job starters in the first week after consistent hard work in August. The Peckham Pantry is going strong with a about 35 people visiting each week. We had Emma Revie from Trussell Trust and Neil Coyle, MP for Bermondsey and Old Southwark, visit the Pantry this month. The Southwark Foodbank ran a small holiday hunger programme in August for families who need extra support during the school holidays, which was a success, helping a number of local families with food while their children were home from school. HOurbank's Creative Writing workshop has been a wonderful success and following the growing interest in it, HOurbank will be running another Creative Writing Workshop. We said goodbye to some staff members this month, including Teresa, who has been with Pecan for 15 years.
Peckham Pantry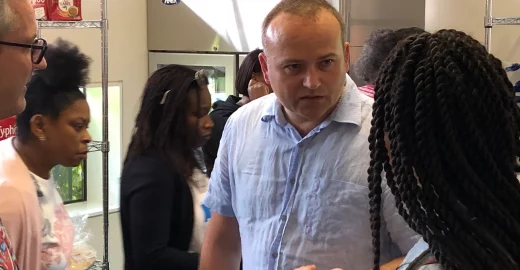 On the 21st August 2019, Neil Coyle, MP for Bermondsey & Old Southwark, visited the Pantry to see it in session and to meet with some of the members. Neil spoke to some members, hearing a bit more about their stories and how the pantry fills a need for affordable food in their lives.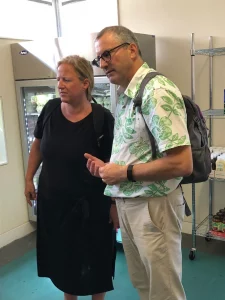 On the 28th August 2019, Emma Revie Chief Executive of the Trussell Trust visited the Pantry to see how we operate and to see what an impact this makes on the local community. Emma had time to see how the pantry works for people and how it complements the foodbank in Southwark, providing people with longer term solutions to food poverty.
HOurBank Creative Writing Workshop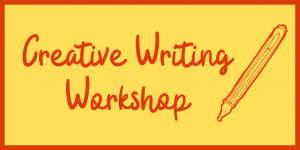 The Creative Writing Workshop has been a wonderful success with a wonderful core of people attending for the whole 8 weeks. We will be running the workshop again in October, so if you are interested in improving your creative writing skills, then get in touch with HOurbank to sign up! The dates for the next 8 week workshops are: Date: Every Thursday from 17th October – 12th December Time: 10am – 1pm Location: Pecan, 121 Peckham High Street, SE15 5SE
The sessions are FREE. If you wish to continue, we will invite you to join HOurBank
Please email hourbank@pecan.org.uk for more information and to register your place or see the website for more information.
Staff
This August, we said goodbye to a few members of staff, including a farewell to Teresa, who is retiring. Teresa has been a staff member at Pecan for 15 years. Affectionately called Mama T by many of the staff, she is loved by everyone for her warm nature and compassionate character. Teresa has been an invaluable member in the employment team and has served her clients and colleagues with understanding and kindness. She will be greatly missed at Pecan and leaves a legacy behind her. We want to say a big thank you for her years of service and wish her all the best!
We also said goodbye to Donaly, who was here on maternity cover, Sandy our volunteer and office administrator, and Jaime, our employment administrator. Each one has been a valuable member of the Pecan team and we wish them all the best as they move on.
Keen to do an event or challenge for Pecan this Autumn?
After surviving the summer heatwaves, why not get more active as it starts to cool? If you are itching to get your running shoes on, dying to go for a cycle, or just want to make a bit of a splash in a swim this coming Autumn, then get in contact with us about raising money for Pecan by taking part in an event. From first timers to seasoned athletes, all are welcome! Pecan has wants to make every fundraising opportunity something that brings people together and creates community while having a lot of fun too. We will help support you in signing up, creating a fundraising page and giving advice and support for creative fundraising ideas! We are always looking for creative, inspired ways to raise money for the work we do in our community and for anyone looking to take up the challenge, we would love the support. Any event would work, not necessarily sporting, so please email us with your ideas! If you have an event that you are taking part in and would like to nominate us as your charity, and for all event related enquiries, please get in contact with carey.evans@pecan.org.uk.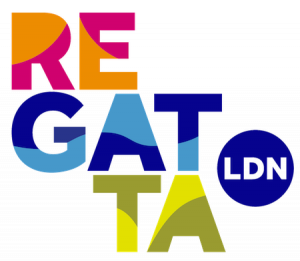 Regatta London is happening on the 29th September! There are still Charity places available for the rowing and canoe races! Though space and time is limited so get in touch quick! This is a unique opportunity to give paddle sports a race through central London in the first of its kind event! We want to be part of this historic event and give people an opportunity to paddle past some of London's most famous river landmarks! See the route below for an idea of the course of the event.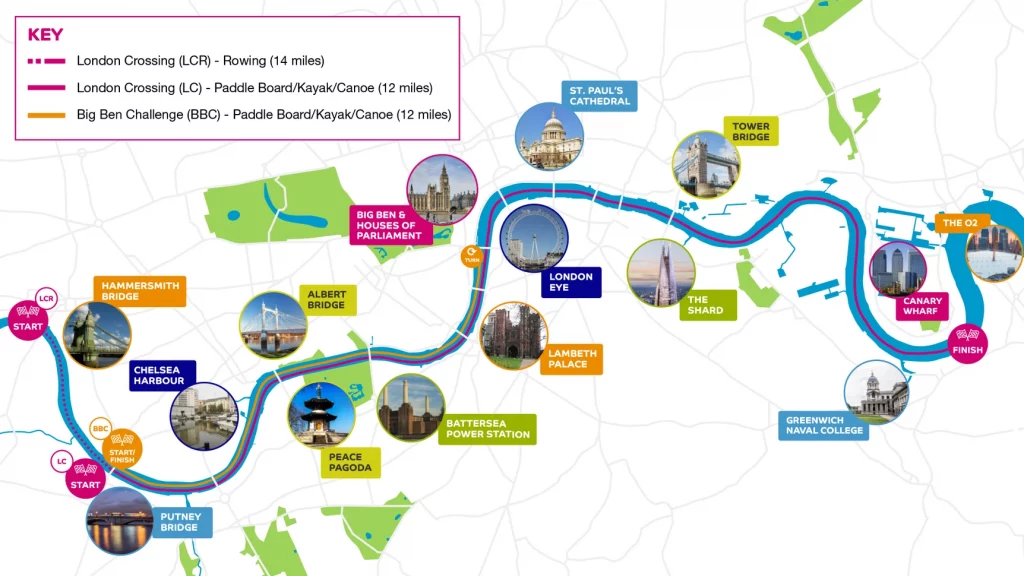 Take to the Thames on the 29th September 2019 in 'human-powered' vessels – rowing boats, kayak canoes and stand up paddle board (SUP). Participants must be 16 years old on or before the September. If you are an avid paddler or want to dip your toe in, contact Carey Evans at carey.evans@pecan.org.uk Spaces are subject to availability, so please don't wait too long!
Volunteer Opportunities
The Peckham Pantry is looking for friendly, helpful volunteers to help run our community pantry on Wednesdays for 3 hour shifts, one in the morning and one in the afternoon. Food Safety Level 2 is desirable but if you do not have it, we will provide the necessary training. Southwark Foodbank is looking for a regular volunteer for our Friday sessions at Bermondsey Methodist Church in Bermondsey Street, between 12:30 – 15:30. If you are interested in finding out more information, please email Sandy at beatrice.ocero@pecan.org.uk
Pecan is hiring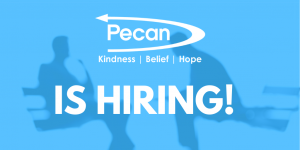 Pecan is hiring two new exciting roles this month! If you want to work with us or know someone who might be looking for a job in a fantastic team, then see our vacancies page for more details or email careers@pecan.org.uk for more information.
The deadline for all three roles is next week Monday 23rd September 2019. Interviews will be the week commencing 30th September.