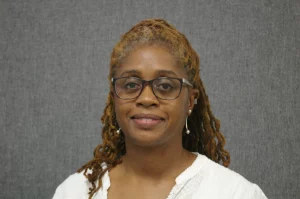 Sharon Burton is now Pecan's named Domestic Abuse Champion
Southwark is currently working on improving services for survivors of domestic abuse. At the beginning of the month, Sharon attended Southwark training to become the named Domestic Abuse Champion for Pecan. She will be working with a breadth of organisations including Solace Women's Aid, who provided the training, and the Ascent project, an initiative of the London Violence Against Women and Girls (VAWG) Consortium.
Sharon's new role comes with many responsibilities, including acting as the domestic abuse specialist in Pecan, helping clients and supporting staff members as they help clients with domestic abuse issues and assisting the implementation of training throughout Pecan and Southwark. Sharon has already started to introduce the topic to the organisation and plans to train us further.
Sharon was very pleased to complete the training and become the named Domestic Abuse champion for Pecan. Preventing domestic abuse and supporting survivors is something Sharon is extremely passionate about. It is something that has become ingrained in society and she is glad so much is being done to tackle this complex issue and that more and more people are realising the short and long term impacts Domestic Abuse can have on individuals and families. Sharon is thrilled to be more equipped to help people and that Pecan, as a community hub, is now somewhere people can come to receive support for issues with Domestic Abuse
If you need support with issues of Domestic Abuse, Sharon would like to invite you to come to Pecan for support. Alternatively, contact the duty team member at Solace Women's Aid on 020 7593 1290.
For 24 hour advice call the National Domestic Violence Helpline on 0808 2000 247 or visit http://solacewomensaid.org/