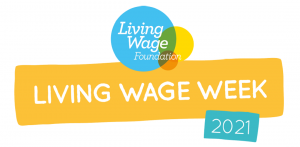 Living Wage Week
Pecan is proud to be a living wage employer. It is no secret that London is one of the most expensive cities in the UK when it comes to both property and living expenses. According to the Living Wage website there are nearly 9,000 employers in the UK that pay their employees living wage. That sounds like a lot but it is still not enough. At Pecan we believe that everyone is entitled to living wage.
What exactly is living wage and why is it important?
Living wage is the amount that an employee would need to be paid to be able to maintain a normal or comfortable standard of living. The current UK living wage is £9.90 and the current London living wage is £11.05. Just like the definition implies, if an employee is being paid under the living wage it becomes harder for them to live comfortably. One of our employees speaks on why she thinks this issue is important and here is what she had to say:
'Living wage is very important and paramount in our lives. It helps people thrive with their wages instead of just surviving. It makes a lot of difference in family's lives and every penny surely counts'
What happens during Living Wage week?
The new living wage is announced
Events are held up and down the country
Celebrate the living wage movement
People and companies bring awareness to the difference living wage makes
Living wage week is celebrated from the 15th till the 21st of November and this week marks the 20th year that Living Wage UK has been proudly campaigning for employers to pay their employees living wage!
To find out more about Living Wage and what happens during this week, visit the Living Wage website here